DBT Skills Essentials - November 2023 - Online training
Wednesday 29h and Thursday 30th November 2023
Online registrations closed on 27 November 2023 for this training.
This two-day workshop covers the fundamentals of Dialectical Behaviour Therapy (DBT) Skills: Core Mindfulness, Distress Tolerance, Emotion Regulation, and Interpersonal Effectiveness. Participants learn how to plan, structure, and conduct DBT skills classes. This workshop also addresses the targets for skills training, as well as how to apply fundamental DBT strategies in skills training. Extensive teaching and use of clinical examples are used to illustrate specific skills training procedures, assignment and review of homework with clients, and troubleshooting common skills training obstacles. This course is designed for all mental health professionals who want to learn to teach DBT skills or to improve their teaching with clients. This training will cover material from the 2014 DBT® Skills Training Manual, Second Edition.
This training has been developed by Behavioral Tech, the US-based training organization established by Dr Linehan to disseminate high fidelity DBT training.
We are offering this training online via Zoom. This will allow us to provide the training without travel costs and also model how to effectively offer elements of the treatment remotely. We have experience in delivering DBT trainings and therapy sessions remotely, and are committed to making this an engaging, rich, and interactive experience.

Please note we do not record the training as it is an interactive web-based training (not a webinar) which may include health-related information. Participants must agree to the 'no recording' policy.

Learning Objectives
Understand the dialectical nature of DBT skills training
Identify the Strategies & Procedures required for effective teaching of DBT skills
Be able to utilise recent updates to DBT Skills training
Be familiar with DBT Skills Modules
Know how to structure DBT skills training for specific populations and settings
Effectively review DBT skills training homework.
Training Level
This is a beginning to intermediate level training.
Similar training has been previously offered covering materials from the 2014 skills manual.
Trainers: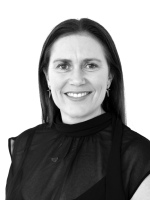 Dr Kirsten Davis is a Clinical Psychologist who has worked with both adolescents and adults across both public mental health and private sectors for the last two decades. Kirsten is a founding member of DBTNZ. Kirsten was involved in development, implementation and coordination of the first DBT Programme for adolescents and their families at the in New Zealand. Kirsten was a co-investigator in a randomized feasibility trial of DBT for adolescents and their families in New Zealand. She has extensive experience in DBT consultation, supervision and training in community outpatient, inpatient, forensic, residential (care & protection settings) and schools. She has been a trainer for many Behavioural Tech licensed events including DBT Intensive Training. Kirsten is particulary interested in implementation and development of sustainable DBT programmes across a variety of different settings.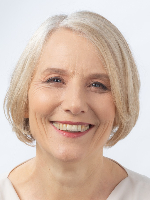 Dr Emily Cooney is a clinical psychologist who has worked in the US, the UK, and New Zealand with children and adults in a range of inpatient and outpatient settings, with a particular focus on DBT. She is a senior lecturer at Otago University and an assistant professor adjunct at the Yale School of Medicine, where she co-directed the DBT and DBT for substance use disorder teams within an Intensive Outpatient Program. Emily served as a research therapist on two trials of DBT under Dr Marsha Linehan, and was the principal investigator on two DBT feasibility trials in New Zealand. One examined DBT for self-harming adolescents, and the other trialed DBT skills training for men with anger-related problems. She provides training and consultation in DBT via Behavioral Tech as well as DBTNZ, and her current research focusses on whānau-oriented intervention and research for people experiencing family violence and suicidal thoughts and behaviour.
Details:
Where:
Online with Zoom.
When:
Wednesday 29h and Thursday 30th November 2023
Times:
9.00am until 4.30pm daily. Sign in from 8.45am on the first day.
Registration:
Registrations are managed online (see below)
An online training - we will send personalized Zoom links nearer the time.
Cost:
NZ$425.00 + 15% GST(NZ$63.75) = NZ$488.75
Terms and conditions:
A registration is for one person. To successfully manage the event, we expect only one person to join the webinar as part of your registration.
You agree not to record the meeting in any way. You agree not to distribute materials to other persons without prior agreement.
Registrations are confirmed only when payment is received by credit card (with Paypal) or electronically.
Payment must be made before the training. By registering you accept liability for the costs of the training.
Cancellations must be notified to us by email (or the website contact form) with full identifying information.
Cancellations received more than seven days before the event will receive a refund of the fees paid less an administration charge of $50+GST (for each event).
Refunds cannot be given after that date. Refunds will not be available until after the event.
A colleague may be substituted for no extra charge if we are notified at least two business days before the training event.
In the unlikely event the training is cancelled by the organisers, registration will be fully refunded but no liability will be accepted for travel, accommodation or other costs/expenses incurred to registrants.
Online statements of attendance can be downloaded by all participants from this page. Printed certificates of attendance are not available for this event.
Online registration:
Online registrations closed on 27 November 2023 for this training.