A two hour web-based training
For people engaged in DBT, often relationships with loved ones are fraught and painful. At the same time, part of what makes them so painful is that those relationships are so important to the person seeking help. The current web-training offers an overview of the research on engaging families as allies in DBT, broad principles to consider when deciding when and how to include family members in treatment, and resources and strategies that can inform your work with your DBT client and their loved ones, particularly in our Aotearoa context.
About our Webinars:
Our online Zoom trainings are designed to support practitioners in their DBT-related practice and professional development. A single DBT trainer will present an area of DBT study and progress its application to your context. Events may involve activities, discussion and Q+A for participants. There will be a maximum of 30 participants for this event. You will need a suitable device with a webcam and a reliable internet connection capable of streaming 'youtube' style video. When registered, we will send more information about the process of joining and participating in the Zoom meeting.
Note: if this training is sold out then you will be able to join a waitlist. If we repeat this training then those on the waiting list will be the first to be offered a place for the new training.
Training Level
This is an intermediate to advanced level training.
Trainers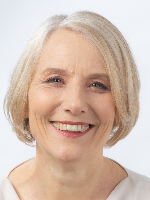 Dr Emily Cooney is a clinical psychologist who has worked in the US, the UK, and New Zealand with children and adults in a range of inpatient and outpatient settings, with a particular focus on DBT. She is a senior lecturer at the Otago School of Medicine at Wellington, and an assistant clinical professor at the Yale School of Medicine. Emily served as a research therapist on two trials of DBT under Dr Marsha Linehan, and was the principal investigator on two DBT feasibility trials in New Zealand. One examined DBT for self-harming adolescents, and the other trialled DBT skills training for men with anger-related problems. She provides training in DBT via Behavioral Tech as well as DBTNZ, and loves working in Aotearoa.