A two hour web-based training
Formulating problems according to DBT principles while starting work with a person struggling with emotion dysregulation and high risk behaviour can be like trying to do complex algebra in the middle of a motorway. This session focusses on a key aspect of formulations; identifying and prioritising therapy targets and ensuring these are based on the person's goals for their life. Participants are invited to discuss cases that they are struggling to conceptualise from a DBT standpoint, provided no identifying details are included. The session will use a blend of teaching, clinical examples, individual case work, and discussion to focus on the client's goals, and the target hierarchy in DBT conceptualisation.
About our Webinars:
Our online Zoom trainings are designed to support practitioners in their DBT-related practice and professional development. A single DBT trainer will present an area of DBT study and progress its application to your context. Events may involve activities, discussion and Q+A for participants. There will be a maximum of 30 participants for this event. You will need a suitable device with a webcam and a reliable internet connection capable of streaming 'youtube' style video. When registered, we will send more information about the process of joining and participating in the Zoom meeting.
Note: if this training is sold out then you will be able to join a waitlist. If we repeat this training then those on the waiting list will be the first to be offered a place for the new training.
Training Level
This is an intermediate to advanced level training.
Trainers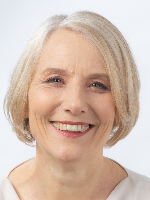 Dr Emily Cooney is a clinical psychologist who has worked in the US, the UK, and New Zealand with children and adults in a range of inpatient and outpatient settings, with a particular focus on DBT. She is a senior lecturer at the Otago School of Medicine at Wellington, and an assistant clinical professor at the Yale School of Medicine. Emily served as a research therapist on two trials of DBT under Dr Marsha Linehan, and was the principal investigator on two DBT feasibility trials in New Zealand. One examined DBT for self-harming adolescents, and the other trialled DBT skills training for men with anger-related problems. She provides training in DBT via Behavioral Tech as well as DBTNZ, and loves working in Aotearoa.