Adapting DBT for private practice in Aotearoa/New Zealand
Friday 10th September 2021 - 11am to 12:30pm (NZT)
Online registrations closed on 3 September 2021 for this training.
Comprehensive DBT is a team-based treatment that also involves delivering the treatment through three other modes of therapy – individual sessions, skills training groups, and phone coaching. It has very strong evidence of being effective for people who have significant risk behaviours and complex, multi-problem presentations. Currently many practitioners in private practice are experiencing more referrals with these types of presentations and find DBT very relevant to their clients' needs. However, most do not have the range of staff and resources available to provide comprehensive DBT. This workshop will look at how to make use of DBT strategies within the common constraints of NZ private practice settings.
About our Webinars:
This online Zoom webinar is designed to support practitioners in their DBT practice and professional development. A single DBT trainer will present an area of DBT study and progress its application to your context. Events may involve activities, discussion and Q+A for participants. There will be a maximum of 25 participants for each event. You will need a suitable device with a webcam and a reliable internet connection capable of streaming 'youtube' style video. When registered, we will send more information about the process of joining and particpating in the Zoom meeting.
Note: if this training is sold out then you will be able to join a waitlist. If we repeat this training then those on the waiting list will be the first to be offered a place for the new training.
Training Level
This is a beginning to intermediate level training.
Similar training has been previously offered covering materials from the 2014 skills manual.
Trainers: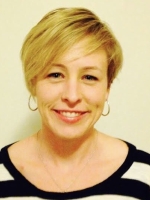 Dr Tessa Brudevold-Iversen is a Clinical Psychologist who specialises in DBT for adolescents and has more recently been involved in treatment development of DBT for eating disorders. She was a co-researcher on a treatment development project utilising DBT to treat adolescents with eating disorders and emotional dysregulation and regularly provides DBT trainings for mental health services, NGOs, and universities. Tessa facilitates Family Connections groups and has been involved in this since it first started in New Zealand. She did DBT-specific post-doctoral study in Seattle, Washington, USA working with Marsha Linehan and other Behavioral Tech clinicians. Tessa provides DBT supervision and consultation to both individual clinicians and teams.
Details:
Where:
Online with Zoom.
When:
Friday 10th September 2021 - 11am to 12:30pm (NZT)
Times:
Friday 10th September 2021 - 11am to 12:30pm (NZT)
Registration:
Register online (see below)
An online training - we will send personalized Zoom links nearer the time.
Cost:
$100 + GST = $115
Terms and conditions:
A registration is for one person. To successfully manage the event, we expect only one person to join the webinar as part of your registration.
You agree not to record the meeting in any way. You agree not to distribute materials to other persons without prior agreement.
Registrations are confirmed only when payment is received by credit card (with Paypal) or electronically.
Payment must be made before the training. By registering you accept liability for the costs of the training.
Cancellations must be notified to us by email (or the website contact form) with full identifying information.
Cancellations received more than seven days before the event will receive a refund of the fees paid less an administration charge of $50+GST (for each event).
Refunds cannot be given after that date. Refunds will not be available until after the event.
A colleague may be substituted for no extra charge if we are notified at least two business days before the training event.
In the unlikely event the training is cancelled by the organisers, registration will be fully refunded but no liability will be accepted for travel, accommodation or other costs/expenses incurred to registrants.
Online statements of attendance can be downloaded by all participants from this page. Printed certificates of attendance are not available for this event.
Online registration:
Online registrations closed on 3 September 2021 for this training.