Skills Training for Emotional Problem Solving for Adolescents (DBT STEPS-A) is a universal social emotional learning (SEL) curriculum designed for middle and high school students. The DBT STEPS-A curriculum is designed to help adolescents develop life skills that include emotion regulation and decision-making strategies. DBT STEPS-A is based on the skills of Dialectical Behavior Therapy (DBT) that have been shown to be effective with decreasing life threatening behaviors in adolescents and adults. This 3-day online training will provide school personnel with an understanding of implementation procedures and the ability to teach the 30 lesson curriculum.
We are very fortunate to have this training hosted by Dr. James Mazza and Dr. Elizabeth Dexter-Mazza, the US-based developers of DBT STEPS-A. The training will be provided online using the Zoom platform.
You can read more about DBT in Schools here and download the DBT STEPS-A brochure here.
Learning Objectives
Understand the development and rationale for the use of the DBT STEPS-A curriculum in secondary schools.
Understand how to teach the skills demonstrated and reviewed from each of the modules of the DBT STEPS-A curriculum.
Use the DBT STEPS-A manual to prepare for and teach the lessons to the students using a variety of teaching strategies.
Identify and apply the implementation structure of the DBT STEPS-A skills that meets the needs of my specific school-based setting.
Training Level
This is a beginning to intermediate level training.
This training has not been previously offered in New Zealand.
Trainers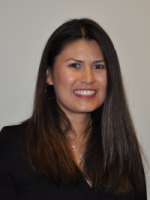 Dr. Elizabeth Dexter-Mazza is a certified DBT therapist and co-author of the DBT STEPS-A social emotional learning curriculum for middle and high school students. She received her doctoral degree from the School of Professional Psychology at Pacific University in 2004, and completed her predoctoral internship at the Albert Einstein College of Medicine/Montefiore Medical Center's Adolescent Depression and Suicide Program. Lizz completed her postdoctoral fellowship under the direction of Dr. Marsha Linehan at the University of Washington.
Lizz is a licensed psychologist and owner of both Mazza Consulting & Psychological Services, LLC and DBT in Schools, LLC. She provides training and consultation to mental health providers and schools around the world.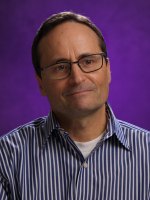 Dr. James J. Mazza is the co-author of the DBT STEPS-A social emotional learning curriculum for middle and high school students. He received his masters and Ph.D. in school psychology from the University of Wisconsin – Madison. He is a Professor at the University of Washington where he has been teaching and conducting research over 25 years in the field of adolescent mental health. Jim is a past president of the American Association of Suicidology. His current research focuses on the implementation of DBT STEPS-A (Skills Training for Emotional Problem Solving for Adolescents) across all age groups from elementary to undergraduate students.
Details:
Where:
Online with Zoom.
When:
Wednesday 17th until Friday 19th March 2021
Times:
8.30am until 3.30pm (NZT) daily. Join from 8.10am each day.
Registration:
Register online (see below)
An online training - we will send Zoom links nearer the time.
Cost:
NZ$660.00 + 15% GST(NZ$99.00) = NZ$759.00
Terms and conditions:
A registration is for one person. To successfully manage the event, we expect only one person to join the webinar as part of your registration.
You agree not to record the meeting in any way. You agree not to distribute materials to other persons without prior agreement.
Registrations are confirmed only when payment is received by credit card (with Paypal) or electronically.
Payment must be made before the training. By registering you accept liability for the costs of the training.
Cancellations must be notified to us by email (or the website contact form) with full identifying information.
Cancellations received more than seven days before the event will receive a refund of the fees paid less an administration charge of NZ$100+GST (for each event).
Refunds cannot be given after that date. Refunds will not be available until after the event.
A colleague may be substituted for no extra charge if we are notified at least two business days before the training event.
In the unlikely event the training is cancelled by the organisers, registration will be fully refunded but no liability will be accepted for travel, accommodation or other costs/expenses incurred to registrants.
Online statements of attendance can be downloaded by all participants from this page. Printed certificates of attendance are not available for this event.
Online registration:
Sorry, registrations are closed